So; you all know me as Syo.
Or the guilds Pedobear. :]
I stole this from Cohen's introduction, to save myself some time, because I'm a lazy one.
Name: Devin G. <--Cause I'm a gangster
Job: Self defense trainer
Main Char: Syobevoli
Age: 17
Country: United States.
Sex: I'm a male. o.o;
About me: I'm a constantly busy person, no matter what I'm doing, I'll have fun doing it. If I have a job, and I'm not having fun doing it, I'll either make it fun, and quit, pure and simple. I'm a very very shy person, though, piss me off I can be a worse nightmare (In person, at least). I have 4 black belts, and I absolutely love fighting. There's nothing wrong with fighting, especially since I'm going to be in the UFC one day, and then, I'll be famous, and make tons of money. :] I play guitar, drums, and a few other instruments. My winter season ended this year, so I don't have any of three jobs, so I'm currently looking for a new one, at least so I can keep my cell phone on. I text constantly. Anything else you wanna know, I'll feel free to go into detail.
Me :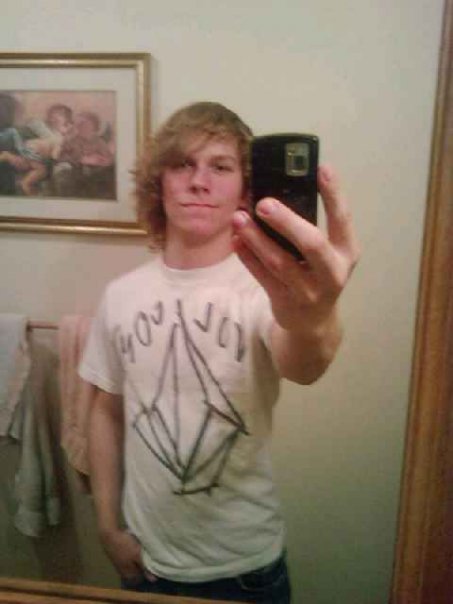 Right before I shaved my head, due to getting assaulted by a kid just a little bigger than me. <.< Parents told me I couldn't fight back.
Then me after I got my last paychecks. $400 baby.
Yes; I skateboard too, I just forgot to say that above.
I also love typing. o.o



Posts

: 7


Join date

: 2010-02-27


Age

: 25


Location

: Kansas



now thats how to say hi =]
rock on Deving G xD
Admin




Posts

: 90


Join date

: 2010-02-18


Age

: 28


Location

: Israel



I make an entrance, I leave in style. I know how to make a boom. HEWL YEAH


-Guilds Pedophile.



Posts

: 7


Join date

: 2010-02-27


Age

: 25


Location

: Kansas




---
Permissions in this forum:
You
cannot
reply to topics in this forum