today or tommorow (im not sure) we're gonna have our 2nd CW
today if PD can do CW every 3 days, or Tommorow we're gonna open PDCW guild

work on ur char and 2nd char (for CW use = 2nd char aka Juoker, Muxe my Blade and RM)
work hard, its gonna rock

we took CW down in 20 minutes!!! i hope this time we're gonna rock better =]
CW Team #1 (PD):
Juoker - dmg dealer - Blade
CW Team #2 (PDCW):
Muxe - Healer & GTer - Ringmaster
Ok i checked a bit and all i got is this:
PD cant CW any more, meaning all of our PD chars aka Juok the guild leader, cant CW any more.
there for, only chars wihtout guild can go CW.
my plan is as it followes:
Juoker\Muxe, my 2nd char wich usually isnt in guild will open a new guild PDCW#1,#2,#3,#4 etc....
and as u problembly know, if u quit PD u willl have 2 days before joining PDCW and guild will be empty.
Those the 2nd chars plan is going on once again.
exept ur PD chars I really Hope u guys made another chars to go CWs...
so... once again i post our CW TEAM and PDCW guild mates
Juoker - dmg dealer - Blade

p.s
if u wont post ur names here, PM me ingame or have ur char in Juoker friend list, u will NOT join our CW guild..
as all knowes CW gives xp, money, rings, earings and necklances...
Ok the guild is ready, add me if im online - Juoker
btw we went CW, he is stronger now, we need more hp around 12k
and he got more def...
guild is ready to rock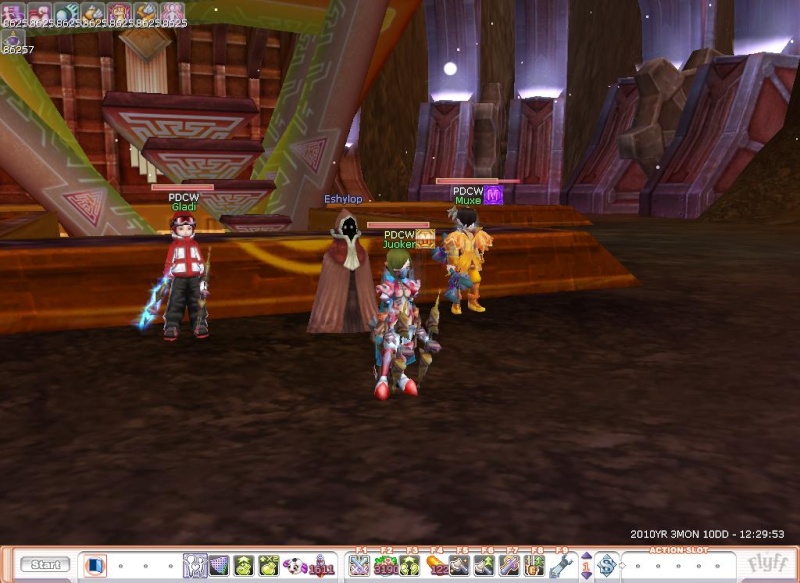 I'm ready too...
Only 91 AOE Ranger...
But I Will Get Up Soon..
Tell Me When Etc.



Posts

: 88


Join date

: 2010-02-26


Age

: 25


Location

: Poland




---
Permissions in this forum:
You
cannot
reply to topics in this forum